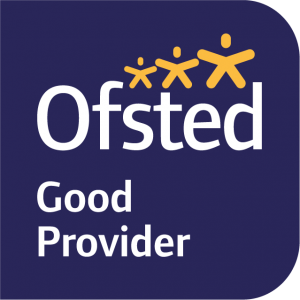 Our most recent Ofsted inspection report was published in 2019 and we were graded as Good.
Our Best Bits:
The members of the leadership team are

passionate about education, and are caring and compassionate. The pupils are at the heart of everything they do and planned developments are based on the specific needs of the pupils.

Staff have exceptionally effective relationships with pupils. Pupils trust the staff to support them with their academic and social development.

Pupils׳ attendance has improved since the last

standard inspection. The vast majority of pupils attend school well.

Pupils benefit from high-quality therapies

offered by specialists. As a result, pupils are able to manage their own behaviours well.

Leaders use off-site provision at the school׳s

farm well to enhance pupils׳ experiences. Pupils talk enthusiastically about their learning on this site.

Staff ensure that pupils receive the high-quality,

independent careers advice and guidance that they need to continue into further education, training or employment.

Leaders have developed a varied curriculum

that has been designed with the needs of pupils at its heart. A variety of accredited outcomes, including GCSEs, are achieved.

The curriculum meets the needs of pupils well. It is constantly evolving to ensure that

pupils have a strong chance of accessing learning that interests and motivates them. This is particularly effective in the vocational elements of the curriculum. Design and technology and art are strengths of the school.

The few parents and carers who responded to Ofsted׳s online survey, Parent View, are

pleased with the progress their child makes at Demeter House School. Parents spoken to believe that the school has made an 'amazing׳ difference to both the academic and social progress of their children. Parents relate this to the knowledge the staff have about each child׳s needs and the skill with which they respond to the needs presented.

The special educational needs coordinator (SENCo) and his team link closely with the

teaching staff. This ensures that the education provided links well with pupils׳ targets in their education, health and care (EHC) plans. Pupils make good progress academically and with their EHC plan targets.

All staff, including the DSL, are trained appropriately. They know what to do if they have any concerns about safeguarding. Staff say that pupils are safe at the school. Pupils and parents spoken with said that they feel that the school is a safe place. Pupils are clear about whom they can talk to if they have a concern or worry.

Staff understand that pupils have often had disruption to their learning prior to joining the school. The six-week transition and induction process supports relationship-building and ensures that teachers have an accurate baseline of pupils׳ educational ability on entry. This information is used to plan effective learning programmes for each pupil.

Teaching staff ensure that pupils׳ individual special educational needs are met well

because learning is closely aligned to their EHC plan outcomes. The evidence provided for annual reviews is detailed and helps to ensure that the provision for each individual pupil meets their specific needs.

The transition process into and through the school, and out to mainstream or further education, is a strength of Demeter House School. The six-week induction process ensures that pupils are ready to enter into the life of the school. Since the school׳s opening, all pupils who left after Year 11 have moved on to a positive destination in further education, employment or training.

Leaders׳ innovative practice, for example provision trails, follows a pupil through their school day. Leaders assess and monitor a particular pupil׳s engagement, learning and progress across academic and social time. This allows leaders and teachers to work collaboratively to ensure that all pupils׳ needs are being met and that they have every possible opportunity to succeed.

There are no discernible differences in the progress made between children looked after

by the local authority and other pupils.
Room For Improvement:
Improve pupils׳ progress in English, by 

ensuring that pupils have more opportunities to read during the school day, 

embedding a culture of reading across the school and

 raising teachers׳ expectations of what pupils can achieve.

Further improve the effectiveness of leadership and management, by 

ensuring that systems and processes for evaluating the quality of teaching and

learning are applied consistently across the school,

 improving record keeping so that it better reflects the strong practice that is in place and 

monitoring more closely how pupils develop an understanding of protected

characteristics, as described in the Equality Act 2010.
Improvements Since the Previous Inspection:
We have standardised our assessment scheme and brought it into line with National Programmes of Study or exam syllabus requirements. All departments have identified Key Performance Indicators (KPI's) that students need to have secured or mastered in order to successfully progress to the next Key Stage. We have also simplified our assessment tools so that we can track progress over each term, year and Key Stage. We are beginning to conduct standardised baseline assessments of every student on entry into the school and every year. For 2018-19, we mapped out a timetable of assessments and every student is being baseline assessed within 6 weeks of entry into the school using a range of different methods, including CAT4, Accelerated Reader and Mathletics as well as teacher assessments.
We have begun to identify students with high rates of absence and work together with families to improve these. We are also working on alternative strategies to reduce the need for exclusions and ensure that students are staying engaged with school as much possible. Since the inspection, we have reduced our exclusion rate by 90%. We are also adapting our curriculum to fit with student interests and to find ways of making the education time more practical so that students want to engage with us more often. In 2017-18, we raised our attendance rate from 72% to 83%. Our target for 2018-19 is 85% and we are expected to meet or exceed that figure.
Since the 2017 Inspection, we have appointed a Coordinator to develop the school's Social, Moral, Spiritual and Cultural (SMSC) provision and we have reintroduced Religious Education into the curriculum, including at GCSE level. Our SMSC Coordinator planned a series of Cultural Days for 2017-18 to help further educate the students about different cultures as well as their own. These are to be further developed during 2019-20.
We have expanded onto two additional sites and begun working with five additional authorities since the 2017 previous inspection. Our older students now attend the Upper School site at Scawby and we have a small farm at Caistor where we are able to experience animal care, horticulture, fishing and Forest School.
You can read the full report here:
We also had an additional inspection in October 2019, to determine whether we would meet the Independent Schools Standards to become co-educational. You can read that report here: